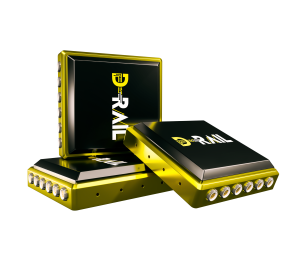 D-Rail is an uprising star on the railway infrastructure market with their innovative and intelligent monitoring system. They have recently initiated a collaboration with IBM.
– The collaboration with a big actor such as IBM enables us to revolutionize a conservative industry by simply digitizing it, says Christoffer Hamin, founder and CEO at D-Rail.
With the IBM AI platform for business, D-Rail will develop ground-breaking AI solutions for the global railway market, to make railways around the world safer.
– The partnership began in late 2018. We see IBM as the obvious partner for running cloud services, analysis, security and managing large amounts of data, since they have great knowledge and unequaled experience of the industry. Thanks to IBM and their technical solutions we see the possibility for a small startup company from Sweden to deliver a global scalable service, says Christoffer Hamin.
D-Rail launching on February 12th 2019
D-Rail will launch their service on February 12th 2019 and will be ready to build a global service from day one.
– With IBM as partner, we can guarantee the best security possible to our customers and we will also be able to store big data. We analyze data today, tomorrow and in the foreseeable future – on saved data, streaming data and predicted data. That is why this is an important collaboration for us, says Christoffer Hamin and continues;
– By working with IBM, we can find patterns and answers in the data that would require tremendous resources, with incredibly good knowledge of railways, databases and big data analysis – if it were done by people alone. This can now be performed on all data sources continuously. It will enable better predictions regarding when – and what kind of – maintenance will be needed. With statistics we can also see what has been the best way to measure, for this type of maintenance, historically.